If you have ever tried making money from home before, you might think it is too hard, too time consuming and too expensive. And you would be right. Most systems out there cost lots of money to get into, countless hours to learn, and may even require recruiting friends and family, having advanced technical skills or even selling.
This is the easiest way to make money from home ever created!
· Easy Start Up – Month to Month - No contract required!
· In Demand Product – Everyone loves a great travel deal!
· Unlimited Use – Sell or give away as many of these certificates as you like!
All you have to do is choose any of our valuable travel certificates, ranging from 3 Day 2 Night Hotel vacations to $500 off Airfare, to All Inclusive Resorts, and more! Then give them away or sell them, the choice is yours. You make 100% profit on every purchase!
Flexible Marketing Options – You can create your own affiliates, post on social media, send to your email list, place an ad in the newspaper and on Craigslist, and just about anywhere else you want to for maximum exposure.
Full Control – Get your very own fully loaded website to manage sales, business, customers, invoicing, campaigns, reports, website, phone and more.
Success Tools – Tools, articles, tricks and tips to help you reach success even faster! It has never been easier!
Cash In On The Trillions Of Dollars Generated In The Travel Industry With The Easiest, Most Foolproof System For Making Money From Home, Ever Created!

Give Away Or Sell Vacation Certificates And Make Money …It Couldn't Be Easier!
The ONLY Vacation Incentives With No Restrictions! No blackout dates.
No sales or timeshare presentations. No advance booking requirements. No games.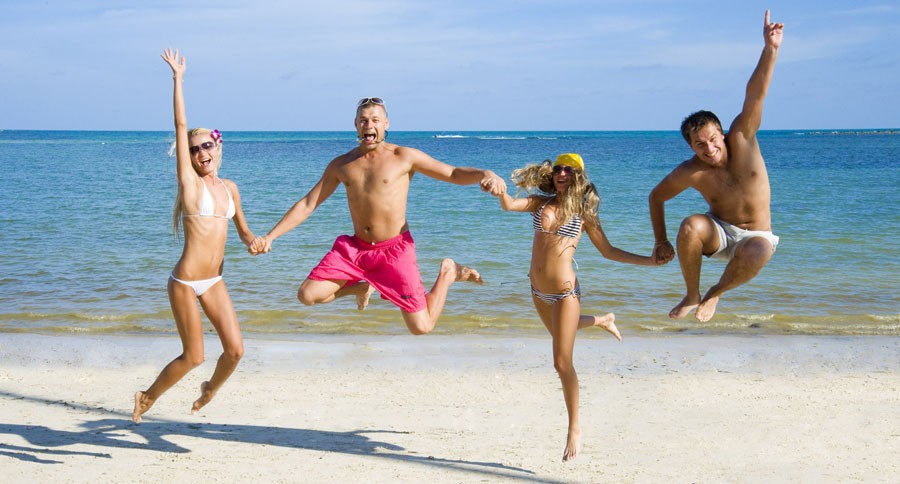 US
Fill booking form and submit online!
Book with a live US based Agent via phone or email!
Book literally ANY date of the year, even holidays!
Choose from any hotel brand - we have endless inventory!
Use back to back, for group travel and as often as you like!
No timeshare sales presentation ever.
Complete quotes include ALL fees with no surprises.
THEM
Mail In Your Booking Form - wait weeks for reply.

Lengthy booking process with mail in forms, little support.
Travel restrictions. Blackouts on peak seasons and holidays.

Choose from generally 2 contracted hotel brands.
Only 1 voucher allowed per household per year.
Timeshare sales pitch required.
Hidden fees (charged by hotel upon check in or check out)
You may have used vacation incentives before - but never like this! Our incentives are the only ones that offer complete freedom from all the loopholes and tricks used by other companies that make them so difficult to use! Our "fine print" doesn't exist, and we are 100% up front with all of our customers so they will have proper expectations set when they book their trip!
Old school vacation incentives have long lists of restrictions and short lists of destinations - we are just the opposite! Our users can travel worldwide, and because we are true wholesalers, we have access to all the inventory you can find on Expedia, Hotels.com and more.
Guests will be sent options by their agent to look over before finalizing. Every option includes the hotel name, property description, full quote of any applicable fees, and any other details the traveler would need before making a choice. Nothing is ever finalized for a guest unless they approve it. Since guests have a full year to use their voucher, happy customers are everywhere!
Here are just a few of the differences your recipients will find when using our incentives - instead of another company!
When doing a comparison of vacation incentives, people often just look at the cost. There are some websites that claim they'll send you certificates for just .10 cents each. That's a perfect tool if you never want to see that customer or employee again.
Those types of incentives simply don't work. Not only are they too difficult to use - they are often offered by fly-by-night organizations that don't last long enough to fulfill them! And watch out - they require customers to mail in a check to submit their processing fee. They do this because the processing fee cannot be cancelled by check unless the customer calls the bank and opts to pay a hefty surcharge to cancel the check. Most customers find the surcharge is the same amount as the check - so they don't bother.
All of our processes are up front, trackable and transparent. Customers can read FAQ's before they even register their voucher to make an informed choice. Redeeming the voucher happens quickly and easily online. We answer emails & phones. Agents send quotes in writing to ensure there's no confusion. Lastly, guests have to approve their travel details before anything is finalized. We don't have one special group or brand of hotels to please - so the guest is in full control of where they stay, and how long.
If you want to build a business or work from home selling vacation incentives - go with a company who will make YOU look good. We have nothing to hide from our members or users, and our reputation is second to none in the incentive world! Give it a try today!
Don't skip out on marketing because you think you can't afford it. You can't afford NOT to advertise! Try these budget-friendly ideas to build your business.
1. Get promotional business cards made by a discount printing service. Leave them everywhere, hand them out to everyone. The business cards should offer a specific discount or coupon code to be used on your website or in your store. (Track how many are used.) We recommend VistaPrint.com (google their promo codes before you buy to save even more!)
2. Collect e-mail addresses and send out e-mail newsletters, promotions, or updates (depending on your customers and what they'll like). The only cost is your time! Try MailChimp to get started, or aWeber if you really want to get crazy!
3. Donate your travel incentives to a charitable event in exchange for advertising on their brochures. They can use them as auction items or stuff the in gift bags that go to all the attendees!
4. Get a magnetic sign made for your company car. For the one-time cost of the sign, your business name will be on display everywhere you drive.
5. Hire a teenager to stand by the road and hold up your sign. You'll invest in the cost of the sign plus minimum wage for a couple of hours a day, during the busiest traffic time. See if you can't get one new client for each day of sign-holding.
6. Wear a T Shirt! Advertise your website or business with a catchy t-shirt people can ask you about!
7. Offer a free class or seminar, print up a flyer and put that flyer up at every community bulletin board you can find in the area. These bulletin boards are free, and will promote educational seminars and classes.
8. Go to any community event and give away balloons. Have them printed with your business name. Happy kids with a free balloon equals happy parents. Happy parents can become happy customers.
9. Donate magazines and books to any business with a waiting area (doctor, dentist, government offices, so on). Make sure your business cards are stapled to the inside of each front cover - talk about advertising space!
10. Contribute expert articles to local publications. Contact the editor to get started; write an article so they can see your writing style and that you know what you're talking about, and share your credentials so they know you're qualified.
11. Create tip sheets on your area of expertise; this could be a one or two-sided piece of paper filled with helpful tips from you, the expert. Put your logo and business information somewhere on there, of course. People like reading tips, and they like getting free stuff.
12. Set up a listing for your business in search engine local directories. Google and Bing both offer a free listing for local businesses. To get listed on Google, go to Google My Business.
13. Create a referral program for your existing customers; they get a free product or coupon or reward of some kind for every new customer they send your way.
14. Send hand-written thank you notes. Include a "X dollars off your first purchase" coupon to encourage new orders.
15. Send hand-written "We Miss You" notes. Review your "best customer" list and contact the ones you haven't seen or heard from in a while.
16. Hold a contest and give away vacation offers as a prize.
17. Participate in local contests by donating your product or service as a prize.
18. If you've got great office, warehouse or retail space, allow community organizations and non-profits to use it for events in exchange for doing a demo of your product or service.
19. Participate in online forums related to your business. Offer helpful advice, solutions and insight. Don't spam. Don't pitch. Just be helpful.
20. Hang out where "your people" hang out. Know your target market? Know where they hang out? You should be there. Meet people. Talk. Be a cool person.
21. Write good reviews for local businesses. Local businesses love positive reviews, and the more they have on the Internet, the better. So help out your local businesses by being a good customer, then getting online and writing about your experiences. You'll gain favor from your fellow business owners and potential customers who are researching local businesses will keep seeing your name pop up.
22. Go over-the-top with your sales. Christmas, Black Friday, St Patricks Day, Groundhog Day – make a game out of offering a special deal on every holiday!
23. Set your business profile or page up on LinkedIn, Facebook, Google Plus and Twitter. Be sure your business profile includes a good description, keywords and a link to your website.
24. Put videos of your product or service on YouTube and other video-sharing and slide-sharing sites.
25. Use other people to sell your product or service. Instead of (or in addition to) selling yourself, look for affiliates, resellers or people who will generate leads for you in return for a commission on sales. Be sure your pricing structure allows for the fees or commissions you pay on any sales that are made.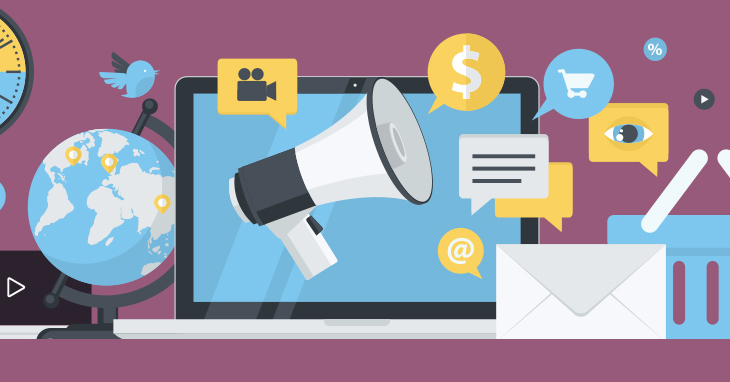 Top 25 Ways To Advertise For Almost FREE
Don't skip out on marketing because you think you can't afford it!
Try these amazing ideas today to get your business rolling!
As a business owner, you may be asking, "Why should I use incentives to get my people to do their job?!" There is some validity to this question! After all, if a sales person can outperform their previous record because of an incentive, shouldn't they be able to do that all the time?
The problem is that since salespeople are so focused on closing deals they often lose sight of staying focused on the daily activities needed to be successful in the long run. A salesperson may fully understand that they need to prospect to uncover sales opportunities that they can close next month or next quarter, but when they get busy on client calls trying to close deals and sending out proposals it's easy to slip on prospecting.
This struggle to prioritize doing the right things day-in-and-day-out isn't some whacky way that only salespeople operate. It's how most people operate. For example, consider this question. "If I really want to be healthy and live a long life, wouldn't it be logical that I consistently eat well, exercise daily and effectively manage my stress levels?" Just like salespeople, you know what you need to do — so why don't you do it? Everyone needs a little push!
Top 5 Reasons Sales Incentives Work
1. Salespeople are competitive
While lots of people are competitive, as a ratio you're going to find a high proportion of salespeople that have that competitive fire. As a result, they will react very strongly to an opportunity to find out how they can get better. This may be by showing them where they stand relative to a target, or how they are performing relative to their peers.

2. Drives collaboration
If you are trying to motivate a behavior, you need a way to measure it, which often then results in some type of ranking system or leaderboard on how people are doing. For example, maybe you want to motivate your salespeople to move more sales opportunities to the "commit" stage. A great way to motivate this is to show a stack ranking of how many people are doing this effectively. As soon as a salesperson sees that leaderboard, they can see which of their peers may be doing better than them. While no competitive person likes to see other people higher than them on a ranking, today's younger workforce looks at that as an opportunity to go learn from someone, which creates the in-team collaboration that so many companies desire.

3. Creates focus
Whenever you announce a special area of focus, it gets the entire sales team to turn their heads to understand what's going on, and then they'll shift their behavior slightly toward that behavior. Just by announcing that there is an action or behavior you want the team focused on, you incentivize salespeople to shift how they spend their time.

4. Adds energy and excitement
When a team is working to collectively focus in a certain area, say to get a certain number meetings in a given week, it creates something for the team to rally around. There is instant energy, excitement and camaraderie that kicks off within the team — and it's all directed toward the behavior you want to see happening more often.

5. Rewards your salespeople with meaning
Salespeople chase dollars all day. So when sales leaders sit down and brainstorm incentives, it's no surprise that cash immediately springs to mind. Cash rewards are easy, straightforward, and as the cliché goes, money talks. But is its language senseless babble? According to Ken Thoreson, president of Acumen Management Group and author of the book SLAMMED! For The First Time Sales Manager, cash incentives can lack meaning.
The hottest pick all around? Travel.
Ken says, "Sales incentives are intended to convey a sense of reward, but that self-satisfaction doesn't come through when a cash prize goes into a gas tank. I am convinced that a family or group sales trip where qualifying reps and their spouses spend time together at a resort or on a cruise, is the best. It builds comradery, pushes people to "make the club," and provides the ego bump. I have seen this work in both direct and indirect sales organizations, and the cost of the trip is paid for by incentive sales above the normal targets. Many organizations think this kind of incentive is too costly, but they either don't understand how it pays for itself or have never experienced the impact. In fact, for individuals or indirect sales organizations, if they hit an even higher pre-set sales target, they can extend their stay a few extra days."
All great ideas Ken! There are lots of ways that sales incentives can work within your team, give them a try now and find out how!
How Sales Incentives Improve Your Bottom Line
Read below for the Top 5 Reasons Sales Incentives Work