Vacation Incentives Unlimited is different for many reasons. Due to the number of years we have been in business, as well as the volume we produce - we have established better relationships with properties, cruises and airlines. The result is incentives with lower fees, fewer restrictions, and no hidden sales scams. Our incentives have few to no limits on travel dates or destinations - and NONE of our incentives require a timeshare or sales presentation of any kind.
​In fact, none of our customers have ever attended a timeshare!​​ Don't risk your reputation working with a fly by night company that will take your customers' money and run, or force them to sit through a soul sucking sales pitch We operate on a whole new level.
We are the ONLY Incentive company that offers
​
​1. Ability To Sell Incentives
2. 100% Profits
3. White Label Support
It is this platform that has built our brand into the most trusted for resellers of vacation incentives.​​ Not only are we the favorite for those looking to make money - we offer a protected white label booking solution so that your customers never find out where your incentives come from - not even when they book their trip!
Travel companies have a lot of closely guarded secrets - none more so than Incentive Companies. If you ever wondered why, we're about to show you! Below we will look at some of the top searched names in the incentive business, and reveal how they really operate - who they partner with - and what their reputation is among businesses and customers.
Vacation Getaway Incentives has been around a long time. They have an easy to understand incentive program where you can purchase the rights to give away or sell individual incentives for $99 per incentive. This only gives you the rights to ONE incentive at a time, and if you want to build a business, you need to buy them all for a total of $1800. (This is more than our fully loaded plan, which includes ALL incentives, plus the right to resell through a custom website!) The seemingly cheap cost of the plan makes it appealing... Until you try to use one of the offers.​​​ We found a secret!
BBB RATING = F: Turns out, VacationGetawayIncentives.com is actually a reseller for another company! They get their incentives from a different company named IncentiveTravelPlus.com, which has an "F" rating on the BBB. Incentive Travel Plus is famous for their total lack of customer communication, and never booking their own vouchers. They have changed their company name a number of times over the years to avoid their poor reputation, and now also go by Vacations75.com. But even changing their name doesn't work! The BBB rates Vacations75 as an "F" also!
CreativeMarketingIncentives.biz is a pretty reputable company. They market themselves well, and have made some long overdue changes that have improved some facets of the company - such as offering online redemptions, instead of requiring bookings through snail mail.
NO RESELLING WHATSOEVER
The biggest difference that turns off most clients, is that CMI does not allow you to sell ANY of their incentives. Ever.
If you are a business with the intention of giving away certificates and incentives, this may not be an issue for you. But 92% of people that search for vacation incentives are looking for a way to make an income and give incentives away. Not only are you not allowed to resell their certificates, it is considered a BIG VIOLATION of terms, so watch out if you think you're going to sell their incentives and get away with it! Below is an unedited screen shot taken from the CMI website - yikes!
NO CUSTOMER SUPPORT: A big concern customers expressed about VacationGetawayIncentives.com is the lack of customer support from their direct website AND the fulfillment center. Clients are forced to email through a contact form or call a number that is rarely answered. There is no customer service team available to assist with bookings either. This also means no support for your customers, which degrades valuable trust.
TRICKY COMMISSION: They do offer between $1-3 when a customer redeems their vacation voucher, and this can be a tempting offer to build up a "passive income"​​. However, this tiny trickle will only last as long as the reputation of the incentives you're offering, which won't be long.
BOTTOM LINE: The site looks good and is easy to understand. The passive income seems like easy money. But soon you'll be knee deep in refunds and customer complaints. If you don't want your reputation to look like theirs - stay away!
VacationIncentivesUSA.com is a direct affiliate of VacationGetawayIncentives.com. Compare the two sites. They look almost identical, except that VacationIncentivesUSA does not allow their customers to earn commission on the redemptions. There's a very sneaky reason why!
They have cleverly tried to undercut their "parent" company by offering incentives for a lower price of just $39.95 each instead of the $99 their host company charges. This "better price" may appeal to some, who don't realize they're getting ripped off on the front AND back end of the deal!
This Company Keeps 100% Of YOUR Redemption Fees!​​
HERE'S WHAT WE MEAN: When you are an affiliate of VacationGetawayIncentives (like this company is), you earn a few dollars when someone redeems a certificate using your ID Code. But VacationIncentivesUSA has done something very sneaky! They give ALL their customers the same ID Code to use to register the incentive! When any customer registers their incentive online, VacationIncentivesUSA keeps that customers redemption fee themselves! ​​Capitalism is king, so we suppose this wouldn't be such a bad thing - except that their incentives don't work and will likely never get fulfilled. (See above.)
THE BOTTOM LINE: This company is exactly the same as VacationGetawayIncentives.com, except they keep all the redemption money for themselves. That, and all of their certificates are fulfilled by the never ending hurricane of customer care issues - IncentiveTravelPlus.com. We do not recommend.​​
We're The ONLY One!
There are lots of other incentive companies out there. They appear and disappear within months, sometimes weeks! The best thing you can know before making your decision is that we are the ONLY Vacation Incentive Company who does all of this for one flat rate.
Allows You To Resell Our Certificates | Earn 100% Profits | No Travel Restrictions | Provides Full Service Customer Care | Easy Online Redemption & Booking | Gives Customers A Customizable Website | Offers White Label Customer Support
​
Seen enough? Get started Below!
travel incentive scams, vacation certificate scams, travel incentive reviews, vacation certificate reviews. VacationGetawayIncentives.com scam, VacationGetawayIncentives.com reviews, VacationIncentivesUSA.com scam, VacationIncentivesUSA.com reviews, CreativeMarketingIncentives.biz scam, CreativeMarketingIncentives.biz reviews
travel incentive scams, vacation certificate scams, travel incentive reviews, vacation certificate reviews. VacationGetawayIncentives.com scam, VacationGetawayIncentives.com reviews, VacationIncentivesUSA.com scam, VacationIncentivesUSA.com reviews, CreativeMarketingIncentives.biz scam, CreativeMarketingIncentives.biz reviews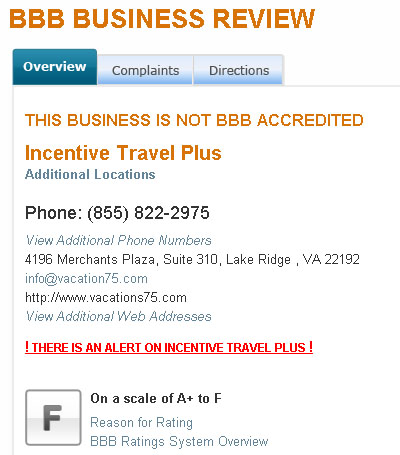 Why Choose Us (A Side By Side Comparison)
How The Competition Stacks Up (Spoiler alert! It doesn't!)
Scary Facts About Other Incentive Companies
VacationGetawayIncentives.com
CreativeMarketingIncentives.Biz (CMI)
NO PRIVATE LABEL FOR YOU EITHER: Even if you don't allow your customers to sell incentives - you should at least provide them with a private label or customizable website to show off all these incentives you're offering right? CMI does not agree. Not only do you NOT get a website (which we offer to ALL our customers) but they make a POINT to tell you they do not give you a website. This is an excerpt taken from their FAQ section.

"We do not private label our distribution method, nor do we maintain special contracts with any entities that condone the reselling of our product as their own."
BOTTOM LINE: CMI will give you no website, no private label and no ability to earn income with their incentives. We will give you all the above and more.
VacationIncentivesUSA.com
Never Fear, Your Profits Are Near!